Horseshoe Creek Hiking Trail Opens
Monday, January 23, 2017
Horseshoe Bay felt like Hollywood to me as a child. My family would occasionally leave our Marble Falls home to take a Sunday drive around Horseshoe Bay to see the luxury homes and dazzling lake views. I tried to imagine what it must have looked like before development: before the Colorado River was dammed to form Lake LBJ, before the palm trees were imported, before the golf courses and the lighthouse. I was happy that someone had dreamt up my beautiful Hill Country Hollywood and worked to make it happen.

Yesterday, I had an easier time imagining Horseshoe Bay before the resort when I explored the new Horseshoe Creek Hiking Trail. According to the Horseshoe Bay Beacon, Eileen and Wayne Hurd "envisioned the Horseshoe Creek area as a park for hikers, picnickers and general family use and talked about it often before his death."* I am so thankful that they did and that their wishes have become a reality that will bless many.

I arrived at the entrance about fifteen minutes before sunset and quickly started making my way down the trail. But my pace slowed almost immediately. How does one rush by the happy sound of water tumbling over rocks in a creek? How can one not stop to smell the fresh air scented by the pines and fallen leaves? How does one not pause to admire the golden light of late afternoon through the branches of the trees?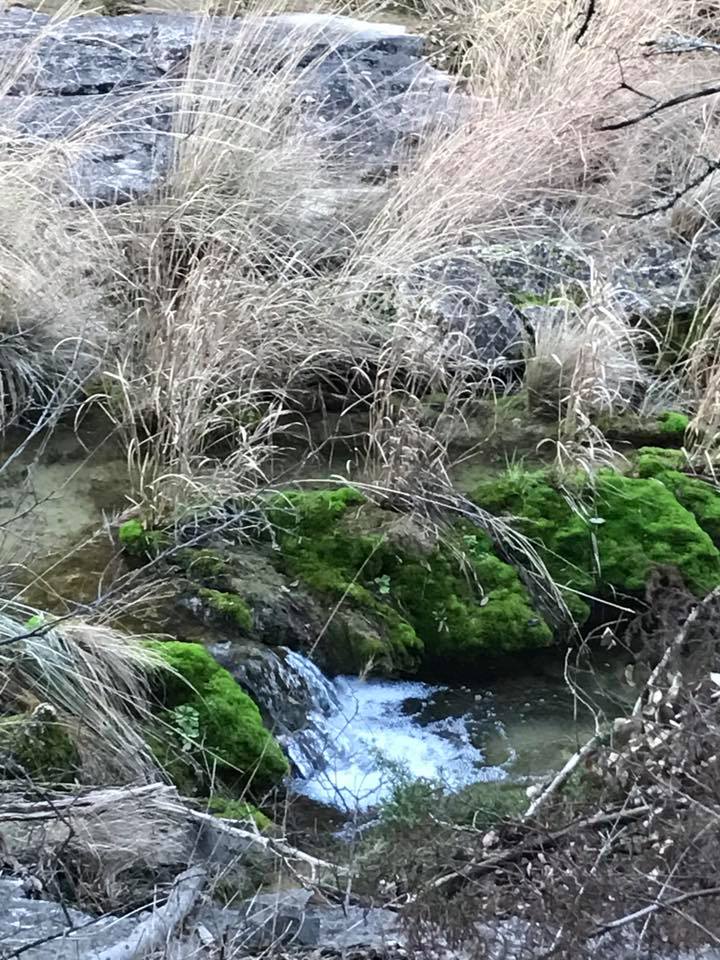 I continued along until the sun set and reluctantly headed back toward my car before the twilight ended. I've only seen a portion of this little Horseshoe Bay haven, where the water still flows as God designed and the highway noise cannot be heard. I can easily imagine the Indians and pioneers that may have washed in that creek and the animals that have drunk from it for centuries. It felt more timeless than Hollywood.

The promise of a boulder field, panoramic lake views, wildlife and spring wildflowers will bring me back to Horseshoe Creek. I encourage you to go check it out, too.

To reach the trail from Highway 2147, turn onto Thanksgiving Mountain Drive, the road that takes you to the Church At Horseshoe Bay. Turn right onto Hi Ridge and then left on Mountain Dew. After about half a mile you will see the sign for the Mausoleum. Follow it down to the parking area.

* Lambert, Linda. "HSB's Horseshoe Creek Hiking Trail Opens." Horseshoe Bay Beacon 15 December 2016: Vol. 12, Issue 17. Print.